Here's your ultimate guide on how to create that perfect Instagram feed!
Here at Meshki HQ, we take Instagram very seriously, starting from 0 followers to now over 300k and growing! But don't worry, we're not selfish, we're here to help! Get your pens and notepads ready to take notes as we reveal our top 5 secrets to achieving the perfect Instagram shot and feed.
1 | CONSISTENCY
We find the most appealing (and successful) Instagram pages have a consistent theme or look that they follow with all their images. Whether that is a consistent filter you use for your images, a colour palette (e.g. black/white, pastels, white/green, etc.) or an image theme that your images are based on (e.g. travel, food, fashion, lifestyle, luxury). Whatever you choose, make sure all your images revolve around your key theme, as consistency is the "key to success"!
2 | BALANCE
From the theme that we've just developed, we want to keep our page looking balanced and snatched by selectively uploading images in a certain order so our feed doesn't look too crazy on one side and empty on another. Some of our hacks and tricks to do this are test uploading images before we actually upload them to see if they match with our feed (so upload, screenshot page, delete, examine), or using the OG photo editing app VSCO Cam, where there is a 3×3 tile format similar to Instagram, so you can recreate your Instagram and figure out what order you want to upload your images. (It also comes with a bunch of filters you could use so that's a win-win!)
3 |BACKGROUNDS
The backgrounds of your images play a huge part in the overall image. To draw attention to you, yourself and only you, pose in front of a plain background with soft neutral colours and minimal textures and patterns, so all eyes are on you, making you and your outfit pop! However sometimes a heavily patterned and bright colour background can also make your outfit stand out even more, however since we can't be with you to take your photos you'll have to be the judge of that.
4 | ANGLES
We all know our best angles, however another trick is to make yourself taller than you already are by lowering the camera down towards the middle of the body and tilting the camera up towards the face. This elongates the body and Voila! You've become the next Miranda Kerr!
5 | CAMERA
The better resolution the better the Instagram pic. Not all of us can afford that huge DSLR camera with that long-ass lens, however the iPhone can be just as effective if you know how to use it. Ditch the front 'selfie' camera as swap it for the back camera! As much as we love to see how we look in the photos while we take them, the back camera has a higher resolution.
_______
Happy snapping babes and remember to tag us in your Meshki outfit for a chance to be featured on our Instagram page!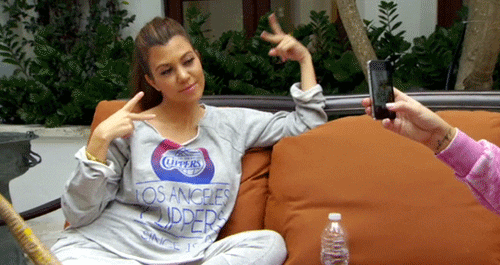 _____________