STEP 1 | Be unapologetically 100% yourself
The first rule to being a MESHKI boss babe is simple. You can be whoever the hell you want! Short hair long hair makeup no makeup pants no pants, just be YOU.


STEP 2 | Catch Flights, not feelings
MESHKI babes are more interested in exploring the world on their own than waiting for boys to give it to them. Yass girl yass!


STEP 3 | Hustle, hustle, hustle
MESHKI babes are boss babes with a to do list. They work hard and have goals. They know that the world is their oyster.
Remember, girls can do anything, and everything boys can (and sometimes, better).


STEP 4 | Work hard, play hard
At MESHKI, we like to wear makeup, wear some bling, indulge in the finer things. Girls, you can be as feminine as you WANT to be. Don't think you need to look or dress a certain way to be taken seriously. You can be smart, hard working AND sexy! Don't let anyone tell you otherwise.
STEP 5 | Raise your fellow girls up
MESHKI HQ is a collective of hard working female hustlers, and together we are stronger. We want girls to know that other women are not your competition! Lift each other up. Stand with each other, not against one another..


STEP 6 | Love yourself

Justin Bieber thinks you should, and so do we. Look in the mirror, you see that badass staring right back at you? She is the one who is going to give you everything. Learn to love her.
5 BOSS BABES WE LOOK UP TO
1 | Beyonce

Who run the world? Girls. Damn straight Bey you got that right.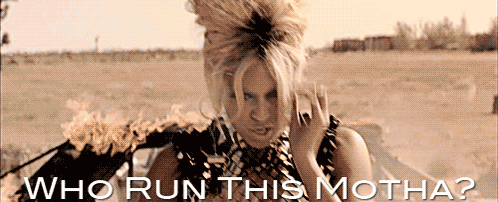 2 | Emily Ratajkowski

Not just a pretty face, Emrata is proof you can have brains AND tits. Check out her feminist essay: http://www.lennyletter.com/life/a265/baby-woman-emily-ratajkowski/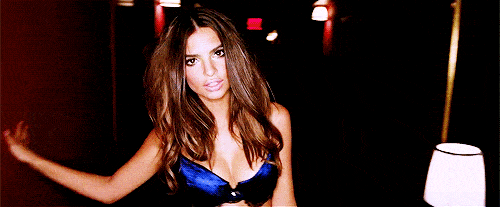 3 | Kim Kardashian

We LOVE Kim. And though her self expression and selfies have been a point for controversy, we are all for the message that women are in charge of their bodies!

4 | Rihanna
Singer, philanthropist, fashion designer, Rihanna is a prime example that the sky's the limit when it comes to possibility. She can do anything, all with her edgy give zero f***'s attitude. Bad girl RiRi
5 | Emma Watson 
The girl who became a real life Hermione Granger, Emma is a woman to be reckoned with, starting movements like HeForShe and a goodwill ambassador with the UN, she is a woman with a collective responsibility towards women around the world. What a boss!
_____________